Echte Boter makes for really tasty dishes! We have selected some of our favourite recipes for you, for both everyday cooking and for special occasions.
Really Delicious Speculaas!
Maak voor het gezellige Sinterklaasavondje, vol met lekkers en cadeautjes, zelf overheerlijke speculaas. Lekker bij een warme beker chocomel, slagroom & mini marshmallows.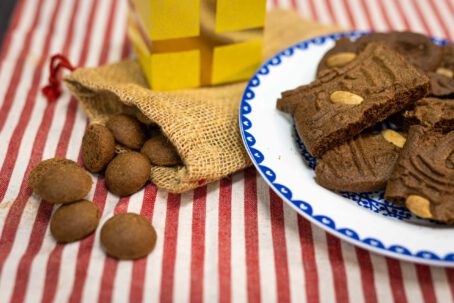 With Echte Boter buttercream icing
Make your party complete with our Echte Boter muffins. A delicious recipe with a topping of creamy buttercream. Add cheerful, coloured hundreds and thousands… guaranteed to be a hit with children!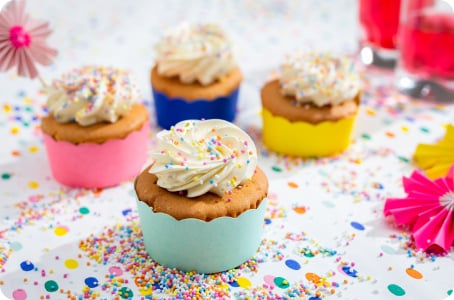 With a caramel and pecan nut twist
Use our Echte Boter to make a really delicious 'boterkoek'. A classic Dutch recipe with an added twist of caramel and pecan nuts will impress your guests!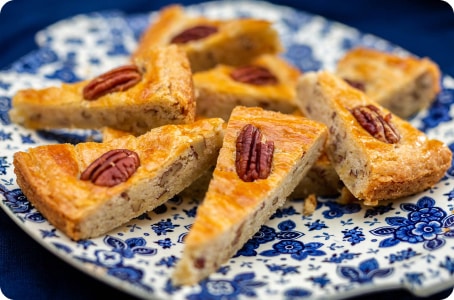 Use our versatile butter to make the tastiest herb butters to accompany drinks or a barbeque in the garden. We have come up with three - slightly different - types of herb butter for you, because with our Echte Boter you will keep on spreading!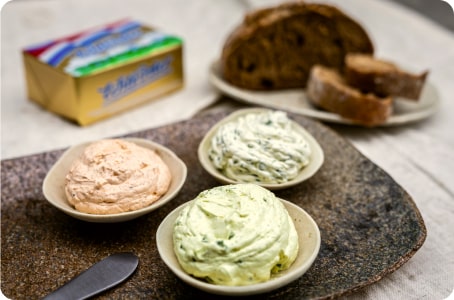 With sweet potato and Echte Boter
The Dutch love stamppot, a traditional mix of vegetables and mashed potatoes. For those who can't get enough of this hearty winter dish, we love this summer variety with sweet potato and real butter, for a delicious creamy summer stamppot!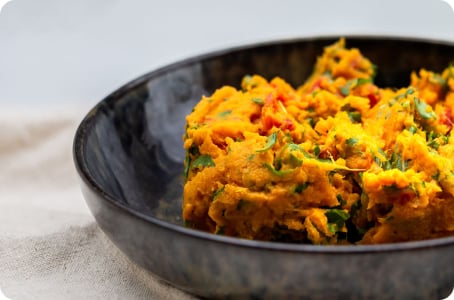 And our Echte Boter is always delicious with poffertjes, Dutch mini pancakes!