Our Echte Boter is made from churned dairy cream from only Dutch milk. 100% butter with the pure and delicious Dutch butter taste. View our Echte Boter range below, available at most local Dutch supermarkets.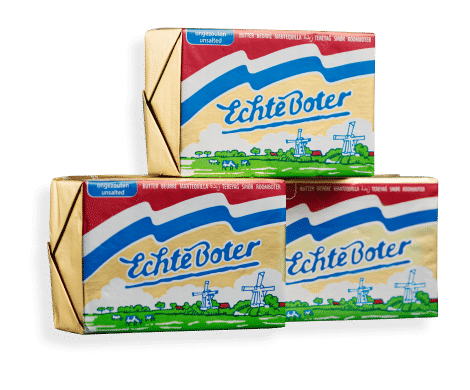 Echte Boter pack
250 grams
Our Echte Boter 250 grams pack is available in both unsalted and salted. Always delicious on bread together with a slice of cheese, or use it to fry your potatoes.
Our Echte Boter cup, known from the catering industry, is now also a trusted product in the refrigerated section of the supermarket. It comes packaged per 10 individual cups and is therefore extremely suitable for small households, for a special breakfast, or in the picnic basket!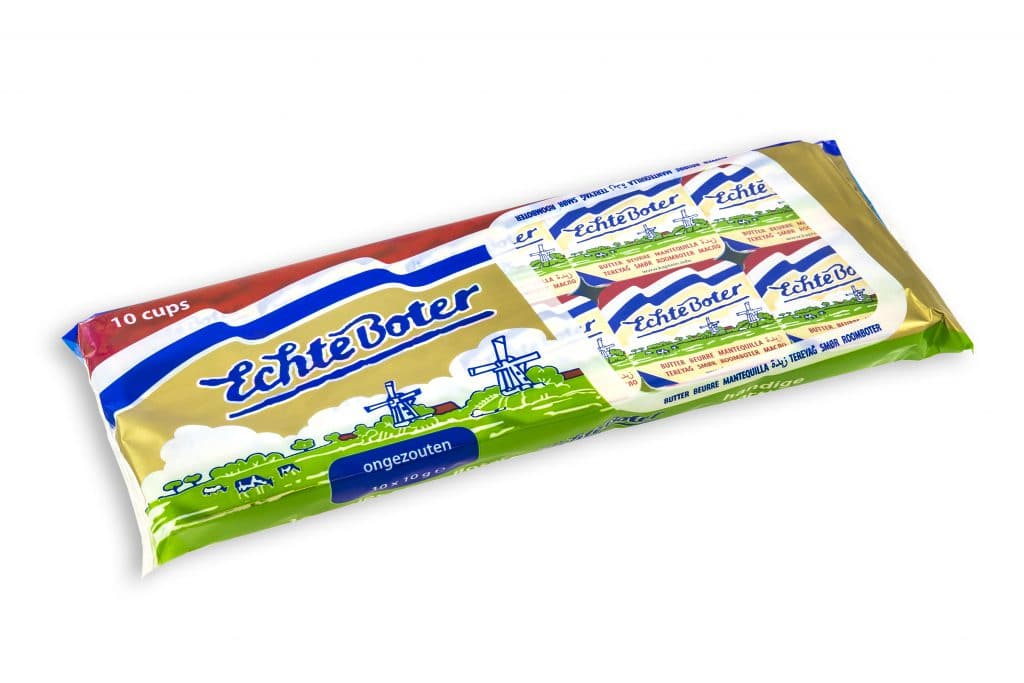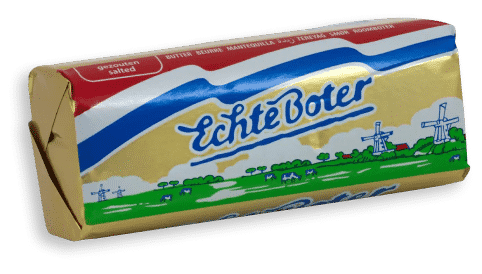 Echte Boter roll
250 grams
Our 250 grams Echte Boter roll is available in both unsalted and salted. Handy for serving sliced with a basket of French bread or with the barbeque.
Echte Boter tinned camping butter
250 grams
Our Echte Boter camping tin reminds you of times gone by. The camping tin is available in the summer months so you don't have to miss Echte Boter during your holiday. It is resealable, easy to take with you and gives you that real holiday feeling!