We are proud of our Echte Boter
The one and only Dutch Butter!
We are proud of our Echte Boter. Pure, healthy, great tasting and prepared with only Dutch milk. 100% butter, in our easily recognisable packaging. Echte Boter is delicious spread on bread, or for baking and frying. Echte Boter is there for every moment.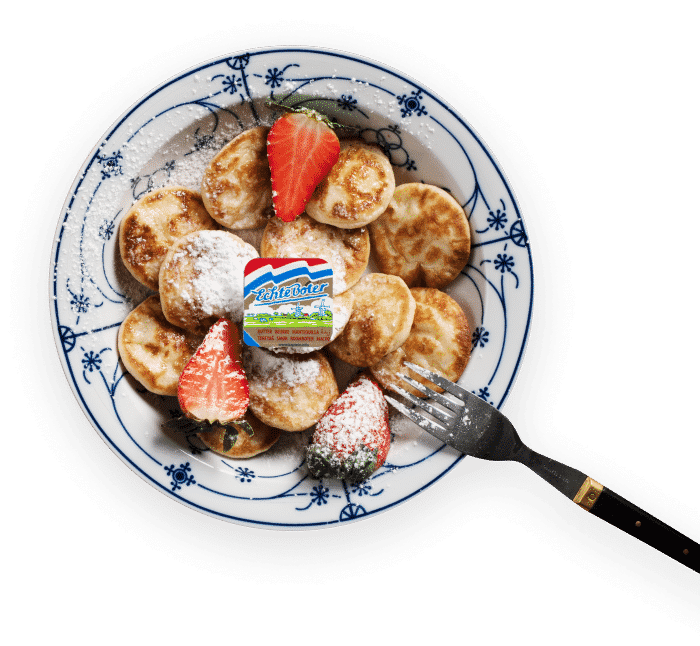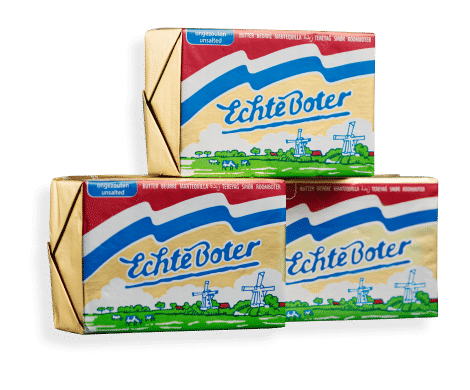 Our Echte Boter range varies from 1 person cups to 500 gram rolls, and is available in unsalted or salted. In short, there is something for everyone!
... you can also find our Echte Boter in sustainable packaging on a cruise or in a plane?
Together we can contribute to a better world!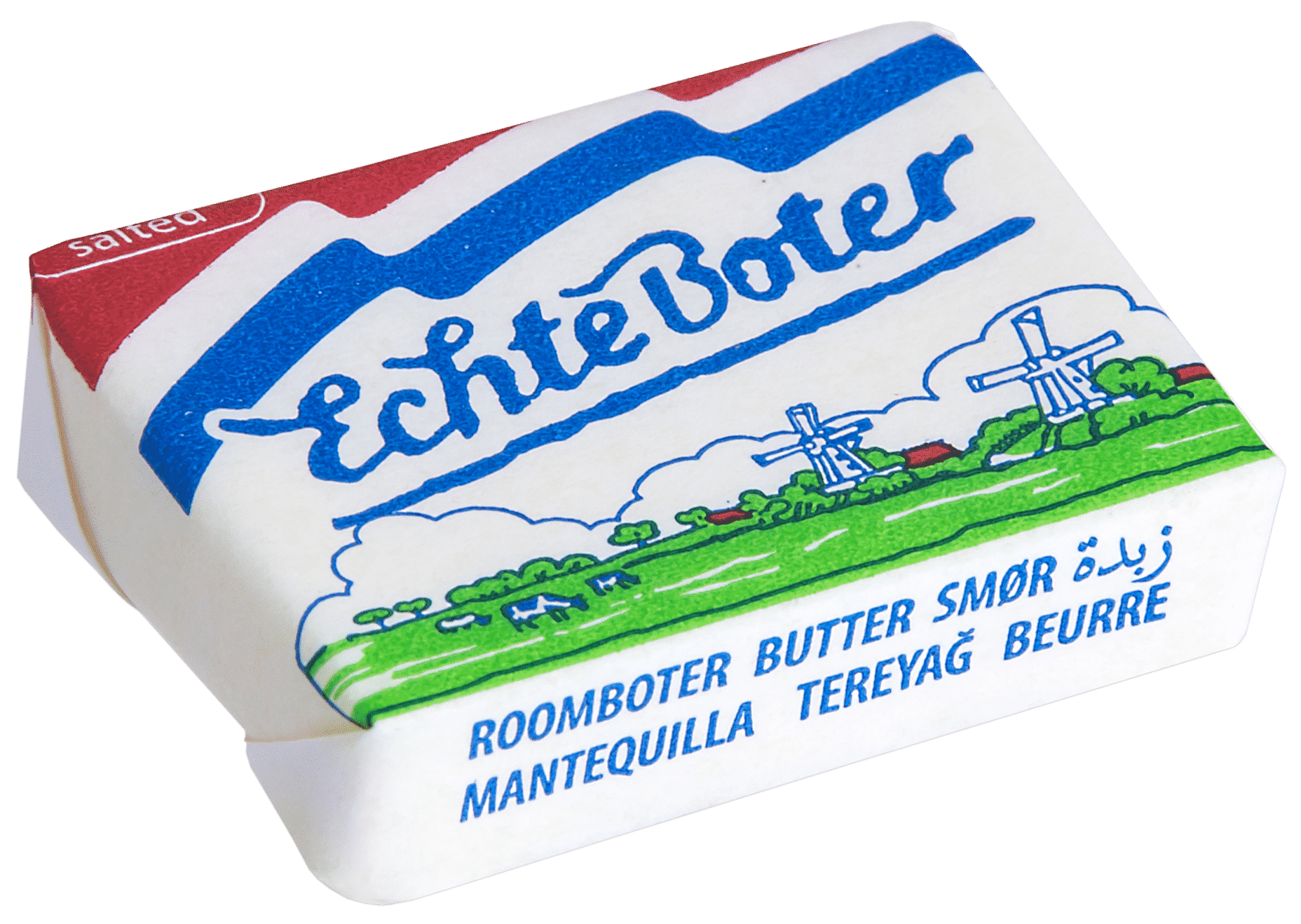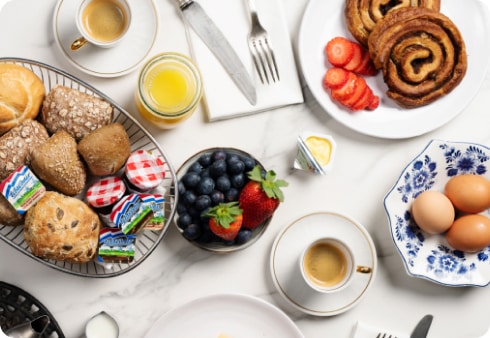 What can you make with Echte Boter?
Curious to know what you can make with our Echte Boter? We have selected a number of tasty recipes for every moment of the day, prepared, of course, with Echte Boter. Be inspired and get cooking - by taking a look at our recipes now!
Echte Boter travels the world
Where in the world can you find us?
You have probably come across Echte Boter with your 'broodje kroket' on a Dutch terrace, on the plane, or at your breakfast buffet during a hotel stay. Our Echte Boter can be found all over the world, and we are proud of that!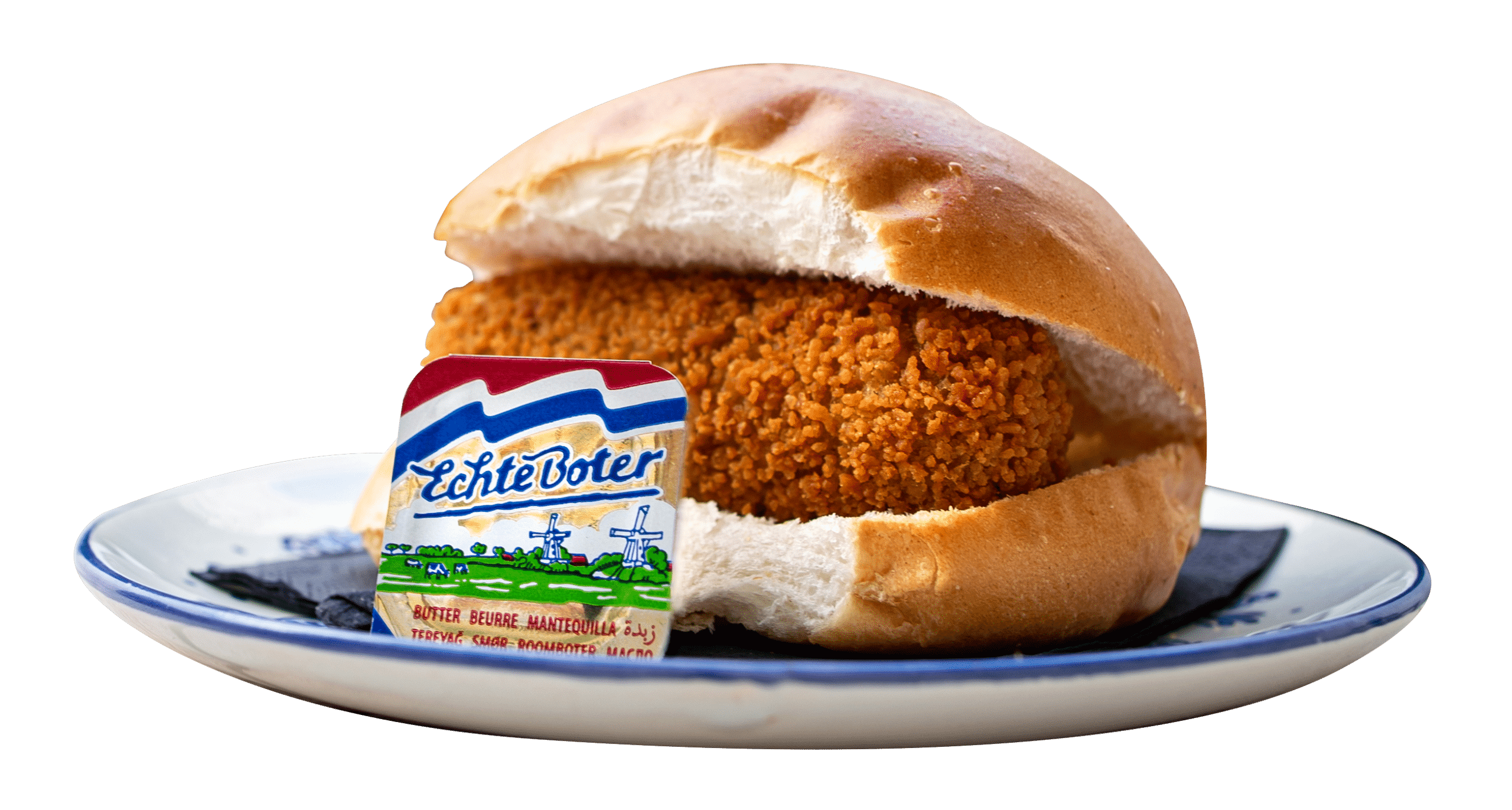 Do you want to know more?
Do you have a question about our Echte Boter? Please check our frequently asked questions. If your question is not listed, or you have a comment or suggestion, or would you like to work together, then please contact us!